DISCOUNT ON YOUR NEXT ESTIMATE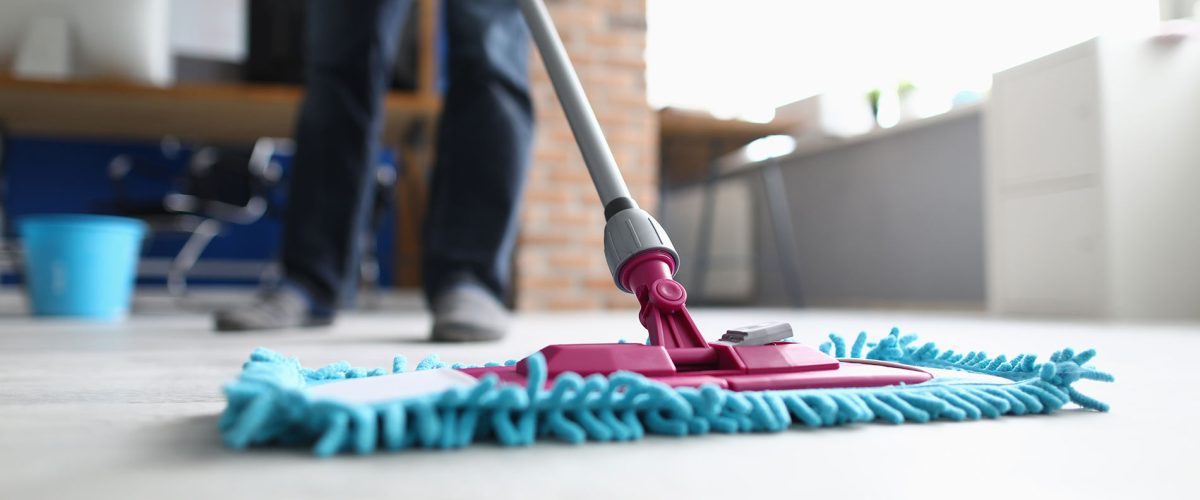 Commercial Cleaning Services
Presenting a clean image goes a long way in winning the favorable opinion of customers in San Francisco. Banks and office buildings in particular greatly benefit from professional janitorial and cleaning services. In addition to increased customer satisfaction and loyalty, general increased productivity is frequently reported from organizations that maintain a clean and well-organized work environment.
Offering interior and exterior commercial cleaning services in the San Francisco region, our licensed, insured and bonded cleaning technicians, experienced in first-rate commercial cleaning, focus on the cleaning priorities for banks and office buildings and provide spotless teller stations, polished floors, immaculate restrooms and clean and fresh customer areas.
Our cleaning service checklist also includes:
Spotless cleaning of entrance glass and frontage windows
Restroom cleaning and sanitization
Cleaning and disinfecting of customer counter areas
Complete cleaning of offices and waiting areas
Lunchroom and appliance cleaning
Floor vacuuming, washing and polishing
Hardwood floor maintenance
Office cubicle cleaning
ATM cleaning
Carpet cleaning
Upholstery cleaning
Dusting of display cases and kiosks and shelves
Parking lot and garage cleanup
Hot and cold water pressure washing
Concrete and ceramic floor care
Graffiti removal
Exterior commercial cleaning services:
Windows
Landscaping services
Parking lot power washing and sweeping
Blue Angels Cleaning Services provides a customized cleaning regimen for any sized corporate office or financial institution in San Francisco and provides:
Quality control processes
Documented checklists and reports
Professional cleaning staff
Bonded and Insured
Blue Angels Cleaning Services school janitorial services help to maintain a healthy and safe environment for faculty, staff, and students by offering comprehensive cleaning plans and skilled and experienced staff dedicated to providing first-rate maintenance.
Experienced cleaning services are provided for:
Daycares
Preschools
Colleges
Universities
Childcare centers
Any educational facility in San Francisco
Bacterial Contamination in Schools And Gyms in San Francisco
Like any other environment that is open to the public, schools can be a breeding ground for bacteria and germs. Illness can spread quickly across a school population if hygiene and general maintenance are neglected. Systematic cleaning of the school gym, cafeteria, washrooms, water fountains, desks, library, and other common areas such as school computer keyboards and entryways, can greatly inhibit the spread of viruses and other contaminants. 80% of germs are transmitted through casual contact with an unsanitary surface such as a table, doorknob, or another easily accessible object.
Janitorial Services for School Gyms and Recreational Areas
School gyms and fitness facilities require thorough cleaning. Blue Angels Cleaning Services utilizes non-toxic and hypo-allergenic products that are effective without producing adverse health reactions in students and staff.
School Gym janitorial services checklist:
Dusting, wiping and disinfecting all equipment
Floor washing and maintenance
Bathroom disinfecting
Odor removal
Wash and clean entrance, drains, glass
Shower cleaning and sanitization
Mold and mildew removal
Trash disposal
The Blue Angels Cleaning Services Cleaning Advantage:
Modern and safe sanitization equipment
Reasonable rates for educational institutions in the San Francisco area
Licensed, insured and bonded cleaning technicians
Call (415) 595-0109 for a free assessment and further information to keep your school and fitness areas clean and safe.
A healthy and productive office starts from the ground up. Here at Blue Angels Cleaning Services, we specialize in offering high quality commercial carpet cleaning services to offices and businesses throughout the Burlingame area. Regularly treating your workplace or office's carpets to a professional cleaning is an excellent first step in making sure that your office is a safe and healthy environment for your employees and clients.
What are the benefits of commercial carpet cleaning?
Office carpets are notorious for collecting dirt, dust, hair, and other contaminants that can have a major negative effect on your workplace's air quality. Bad air leads to sick workers, lost time, and reduced efficiency. Regularly scheduled carpet cleaning from Blue Angels Cleaning Services can help you stay on top of workplace health issues. We will get your office carpets back to like-new condition and work with you to keep your environment healthy.
Call now to schedule a cleaning or consultation.
Your workplace carpeting works hard for you every single day. Over time, foot traffic and spills can degrade the appearance of your carpet. If it has been a while since your last professional carpet cleaning, your carpets may look worn and matted. This is not the image you want to present to clients, employees, or business partners. When your carpets look good, they help create the impression of professionalism and integrity that you want to cultivate.
Blue Angels Cleaning Services is an experienced Burlingame commercial carpet cleaning company. If you want to make sure that your business is projecting the best possible image, then call us today! We would be happy to answer any questions you have, schedule a consultation, or go over our pricing plans. We're looking forward to hearing from you!